I've been
pretty obsessed with raised paneling lately
and when it was time to figure out something to do with the closet doors in the studio, I knew I wanted to experiment a little with moulding and see if I could make the cheap hollow-core door look more interesting for not a lot of money.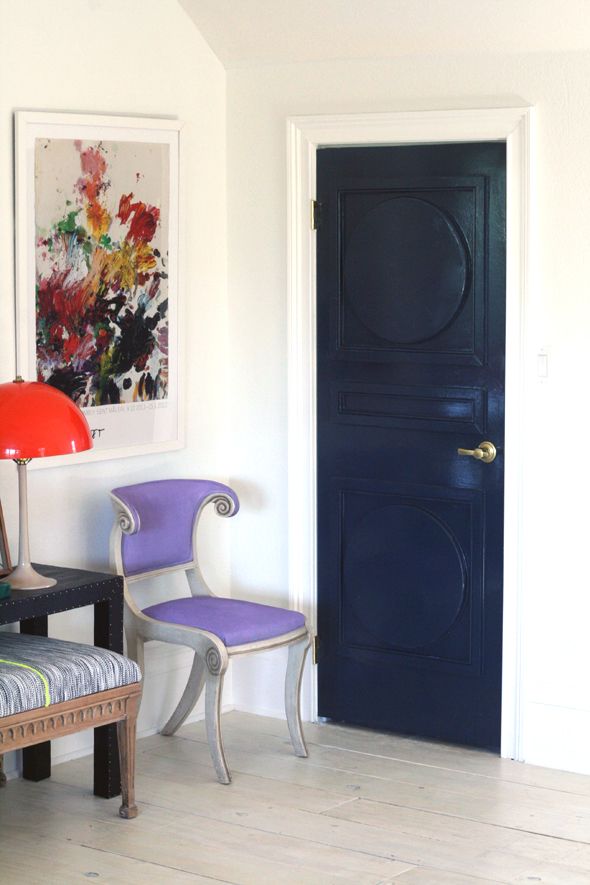 Here's a sort-of during shot of the studio, after we had painted the walls and done the floors and other trimwork, but before I did any decorating.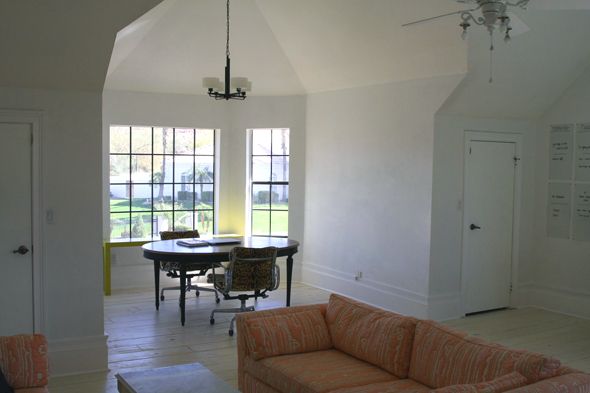 I remembered these wooden rounds from Home Depot and found some trim (it's called brick moulding) that was the same thickness as the rounds.