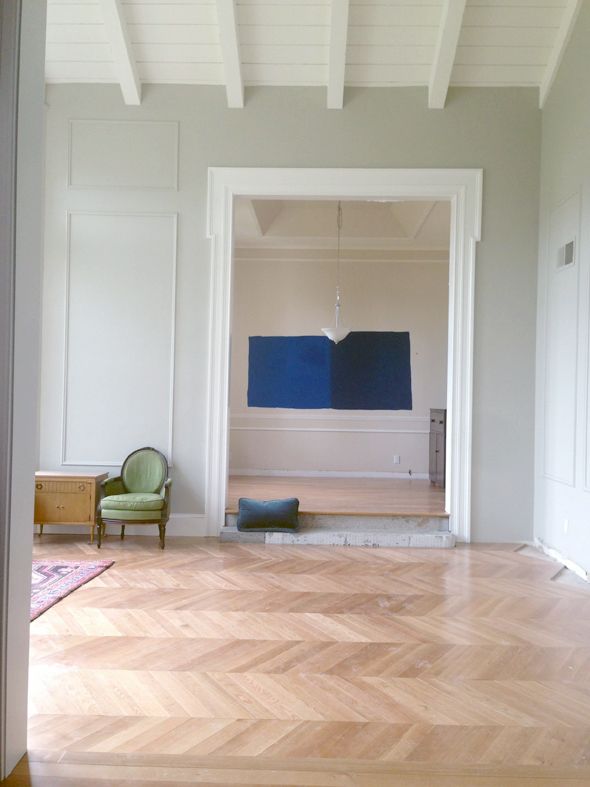 (someday my house will not be covered in a layer of construction dust)
Michael has a great eye and he has definitely become fluent in decorator-speak after years of hearing me yammer on about this stuff. He always has an opinion (and I love hearing his spot-on ideas), but he's also really flexible, for which I'm so grateful. He trusts me and is willing to sign off on most anything I am planning to do.
Because he trusts me so much and because I decorate our house as part of my job, he usually just lets me do my thing and chimes in when asked (except for the big decisions/purchases, of course). So I was a little surprised when out of nowhere he told me he would love to see blue lacquered walls in that little space next to the library we are planning to use as a music room... 
Uh, okay!!